Conference venue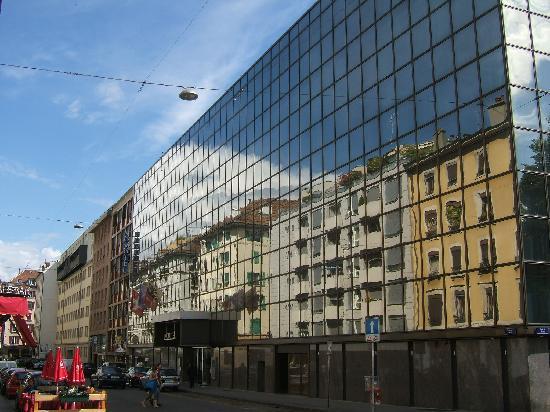 Our conference will take place at Hotel Novotel Genève Centre, Rue de Zurich 19, 1201 Genève, Switzerland.
For accomodation options in the nearby area please click here.
For hotel reservation we recommend Booking.com.
How to get to the city centre:
From Geneva Airport you can take train, bus or shuttle to the city centre. Train journey between the airport and central railway station in the city (Gare Cornavin) takes 6 minutes and train departures every 12 to 20 minutes. Gare Cornavin is then a hub for public transport, from where you can catch a tram or train anywhere.
Free Ticket: On arrival to Geneva by the plane, at the airport you can claim a free Unireso ticket for 80 minutes for public transport in Zone 10 - central Geneva area, including Airport and most hotels. The ticket machine for free tickets is located at the baggage reclaim hall. You will need to provide a valid plane ticket in case of being controlled by the ticket inspection.
Regular Ticket: You can use single UNIRESO Zone 10 ticket to get to/from the Airport, valid also for a train. Ticket costs for 60 minute journey is CHF 3.00, as Geneva Airport still belongs to Zone 10.
More information about the transportation can be found here:
http://www.geneva.info/airport/transport/
http://www.gva.ch/en/desktopdefault.aspx/tabid-67/
Map: