Madrid, Spain
06 - 09 October 2015

ISBN 978-80-87927-18-2
ISSN 2570-6543

Published by
International Institute of Social and Economic Sciences
Mailing address: Trebesovska 14, Prague, 193 00, Czech Republic
Website: www.iises.net
Publication Type: E-book
Published in: Prague, Czech Republic
Date of publication:  26th Octorber 2015
Editor: Dr. Klara Cermakova, IISES
klara.cermakova@vse.cz
Guest editors: Prof. Simin Mozayeni, State University of New York, New Paltz, USA
                                Dr. Eduard Hromada, Czech Technical University, Prague, Czech Republic
 Copyright © 2015
All papers have been peer-reviewed
The authors of individual papers are responsible for technical, content, and linguistic correctness.
Indexing in: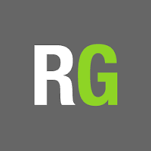 Conference Chair:
Professor Robert Holman
Program Committee:
Professor Jan Cadil, University of Economics, Prague, Czech Republic
Dr. Klara Cermakova, University of Economics, Prague, Czech Republic
Professor Bozena Kaderabkova, Czech Technical University, Prague, Czech Republic
Professor Martin Kovar, Charles University in Prague, Czech Republic
Dr. Michal Mirvald, University of Economics, Prague, Czech Republic
Dr. Miroslav Sevcik, University of Economics, Prague, Czech Republic


Editorial Advisory Board:
Dr. Mary-Paz Arrieta-Paredes, University of Greenwich Business School, London, United Kingdom
Professor Larisa Belinskaja, Vilnius University, Lithuania
Dr. M.Angeles Caraballo, University of Seville, Spain
Dr. Atul Dar, Saint Mary´s University, Canada
Professor Aaro Hazak, Tallinn University of Technology, Estonia
Dr. Sonya Huffman, Iowa State University, USA
Professor Hans Christian Garmann Johnsen, Agder University, Norway
Professor Judit Kapas, University of Debrecen, Hungary
Professor Young-Han Kim, Sungkyunkwan University, South Korea
Dr. Gregory Kivenzor, University of Connecticut, USA
Dr. Laura Lamb, Thompson Rivers University, Canada
Dr. Theodore Mitchell, University of Nevada, USA
Professor Pedro Moreira, Institute for Tourism Studies, Macau SAR, China
Professor Jesus Otoniel Sosa Ridrigues, University of Colima, Mexico
Professor Nina Ponikvar, University of Ljubljana, Slovenia
Professor Kishor Sharma, Charles Sturt University, Australia
Dr. Shekar Shetty, Gulf University for Science & Technology, Kuwait
Dr. Miroslav Sipikal, University of Economics in Bratislava, Slovakia
Professor Sami Taban, Eskisehir Osmangazi University, Turkey
Professor Davide Vannoni, University of Torino, Italy
Professor Darryl G.Waldron, Trinity University, USA
Professor Ahmad Erani Yustika, Supervisory Board of Bank Indonesia, Indonesia
The International Institute of Social and Economic Sciences
IISES is an independent non-profit institution founded to promote research and disseminate knowledge. Its goal is to faciliate communication and open discussion between scholars, researchers and practitioners interested in social and economic sciences. Our conferences give opportunities for people to meet, exchange ideas and present their results of scientific research.

The IISES and the Faculty of Economics, University of Economics, Prague, organize annually Economics and Finance Conferences in various venues worldwide and publish four academic journals that are freely available online and contain the latest scietific research papers.