Keynote Speaker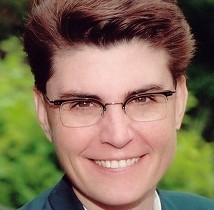 Professor Carolan McLarney
Faculty of Management, Dalhousie University, Halifax, Canada
Professor McLarney received Ph.D at York University, Ontario, Canada, and MBA in international business at University of Windsor, Ontario, Canada.
Since 2007 she is professor at Dalhousie University and specializes in international and strategic management.
Professor McLarney will deliver a keynote speech titled: "Home and Away:  The Effective Use of Simulations in Graduate Blended Learning Programs"
Selected Awards and Honours:
2015, 2014, 2008  MBA Professor of the Year
2013  Rowe School of Business Researcher of the Year Award
2010, 2008, 2005  Faculty of Management Teaching Excellence Award
2010, 2008, 2001  Commerce Professor of the Year
2008  Dalhousie Student Union Teaching Excellence Award
Recent Publications:
Kissoon, R. & McLarney, C. (2018) "Progress in Securing Openness of Cross-Border Trade in Services". Journal of International Business Research, Vol. 17-1, pp.1-14
Skaarup, S. & McLarney, C. (2018) "How does offshore outsourcing of customer services affect customer satisfaction? The case of AOL customer services outsourced to India." International Journal of Strategic Decision Sciences, Vol. 9, No.4, pp. 32-36.
Poitras, L. & McLarney, C. (2018) "Human Resource Strategies: Achieving the Greatest Results from the Millennial and Boomer Generations within the Workplace" International Journal of Advanced Research in Management and Social Science. Vol. 7, No. 3, pp. 68-91.
Murphy, J. & McLarney, C. (2018) "Regionalism and the Multilateral Trading System: The Role of Regional Trade Agreements" A. Presenza & L. Sheehan (Eds.), Geopolitics and Strategic Management in the Global Economy, IGI Global Publishing, pp.1-18.
Hales, G. & McLarney, C. (2017) "Uber's Competitive Advantage vis-à-vis Porter's Generic Strategies IUP Journal of Management Research, Vol. XVI, No. 4, pp 1-17.
Trudeau, C. & McLarney, C. (2017) "How can banks enhance international connectivity with business customers: A study of HSBC? The IUP Journal of Business Strategy, Vol XIV, No. 2, pp. 20-39.
Thompson, J. & McLarney, C. (2017) What effects will the strategy changes undertaken by Next Plc have on themselves and their competition in the UK clothing retail market. Journal of Commerce and Management Thought.  Vol.8-2, pp. 234-264
[1]Dillworth, D. & McLarney, C. (2017) "Trade and Potential Agricultural Policy Reforms in Sugar Markets" ICBTS 2017 International Business Tourism and Applied Science Research Conference.
[1] Named Outstanding Paper